Hello Kitty-kats
Well, I'm back - did you miss me? Thank you for all your birthday wishes and condolences. It's been a very hard week, but now it's time to put on my brightest smile and get back into the fray.
I notice that on some of my Amazon reviews and in your comments, you ask about movie adapatations of my books. Sadly, the fact that I would LOVE someone to make a film of
Guitar Girl
or any of them, really, my wishing isn't enough to make it happen. Luckily, I have a great agent with a large film and TV department who send out my books to various studios and production companies. They will look at my books to see if they're able to make the transition to the big screen and fit in with any of their current projects or interests. But until then, all I can do is keep my fingers (and toes and any other available limbs) crossed. What I do know is it's a long, complicated process that doesn't always result in a finished movie being shown at the local multiplex.
What else? The US version of
let's Get Lost
is now available for pre-order at www.amazon.com and www.barnesandnoble.com. It's not actually available to buy until October 20th but I thought I'd give you a sneak preview of the cover. I worked really closely with my US publishers on various looks and even clothes that captured the book and the character of Isabel, LGL's anti-heroine.
Let's Get Lost - US edition
And for interested parties, this is the British cover, illustrated by the ever wonderful Ray Smith. Ray also did the UK cover of
Pretty Things
and this picture first appeared in The Guardian Weekend Magazine where my UK publishers and I fell in love with it and begged to be able to use it for the book.
Let's Get Lost - UK edition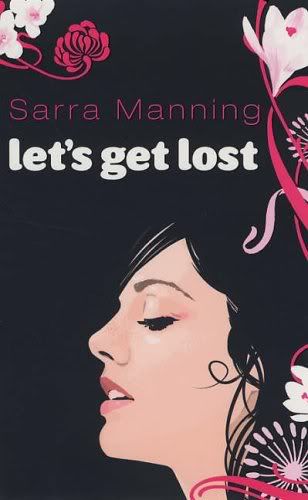 They're very different covers, but I think they both work visually to give the reader an idea of what they'll find when they open the book. I love them both, but for very different reasons.
And now for the disclaimer that I am going to add to tbe bottom of every post from now on: No more Diary Of A Crush books, like, ever!
(Cross-posted to http://blog.myspace.com/sarramanning)